COVID-19 – Update re Training Sessions
On Friday 5 June the QLD Chief Health Officer approved the COVID Industry Plan for Aquatic Sports to return to training. This includes Dragon Boating and Outrigging.
We ask that everyone abide by the Club's COVID Safe Plan and DBQ's COVID Safe Plan to ensure the safety of members and their families.
For further details see membership page
In order to book into any available sessions be it paddling or group fitness (NB bookings are essential), you will need to complete the following:
If you have any queries please email us: redcliffedragons@gmail.com
Redcliffe Red Dragons have two training centres.
Home base: TALOBILLA PARK, Kippa Ring
Northern Chapter: Great Sandy Straits Marina (car park enclosure) Urangan Hervey Bay
TALOBILLA PARK, PCYC entrance off Klingner Road, KIPPA RING
Directions:
To get to the Red Dragons Dragonboat Club compound based at Talobilla Park, take the PCYC entrance on Klinger Road, Redcliffe, turn right towards the canal and follow the canal to the Dragon Boats.
      For directions to the Hervey Bay training center, contact club on  0499 774 698
When:
Training days for Redcliffe and Hervey Bay centres are stated as below.
With regards to more information regarding location and training times for Northern Chapter in Hervey Bay, please contact club 0499 774 698 for further details
Monday

REDCLIFFE – No Training

HERVEY BAY – Training

Evening

4.30pm – 5.30pm

Wednesday

REDCLIFFE – Training  (Sports)


HERVEY BAY – Training

 

Evening

Evening

6.00pm – 7.00pm

4.30pm – 5.30pm

Saturday

 

REDCLIFFE – Social, Beginners
Technique and Sports training

HERVEY BAY – Training


Morning

Morning

6.30am – 8.30am



8.30am-9.30am

Sunday

No training sessions

Saturday sessions are best recommended for new paddlers to the club.
There are toilets, change rooms and shower facilities available and open during all training sessions.
Please note these are 'ON THE WATER 'times. It is recommended arrival time be 30 minutes prior to training times in order to have a chat, help with the boats and participate in group warm up.
If the weather is too wet (raining) to go out on the water then the training moves to land based training. Training will only be cancelled if the weather turns really bad. Please check personal emails and our Facebook site https://www.facebook.com/CallingRedcliffeRedDragons for changes to training sessions in inclement weather.
All newcomers to our club are advised to attend their first session on a Saturday morning, arrive at scheduled training times and seek out our coaching staff (see below).
HEAD COACH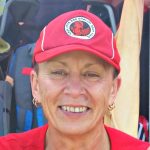 Charlene Povey
ASSISTANT COACHES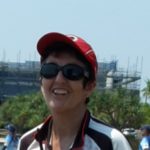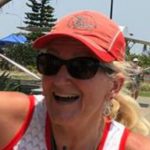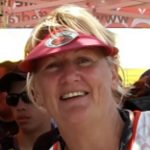 Iciar Argus                      Kay Roper                  Cheryl Rigby