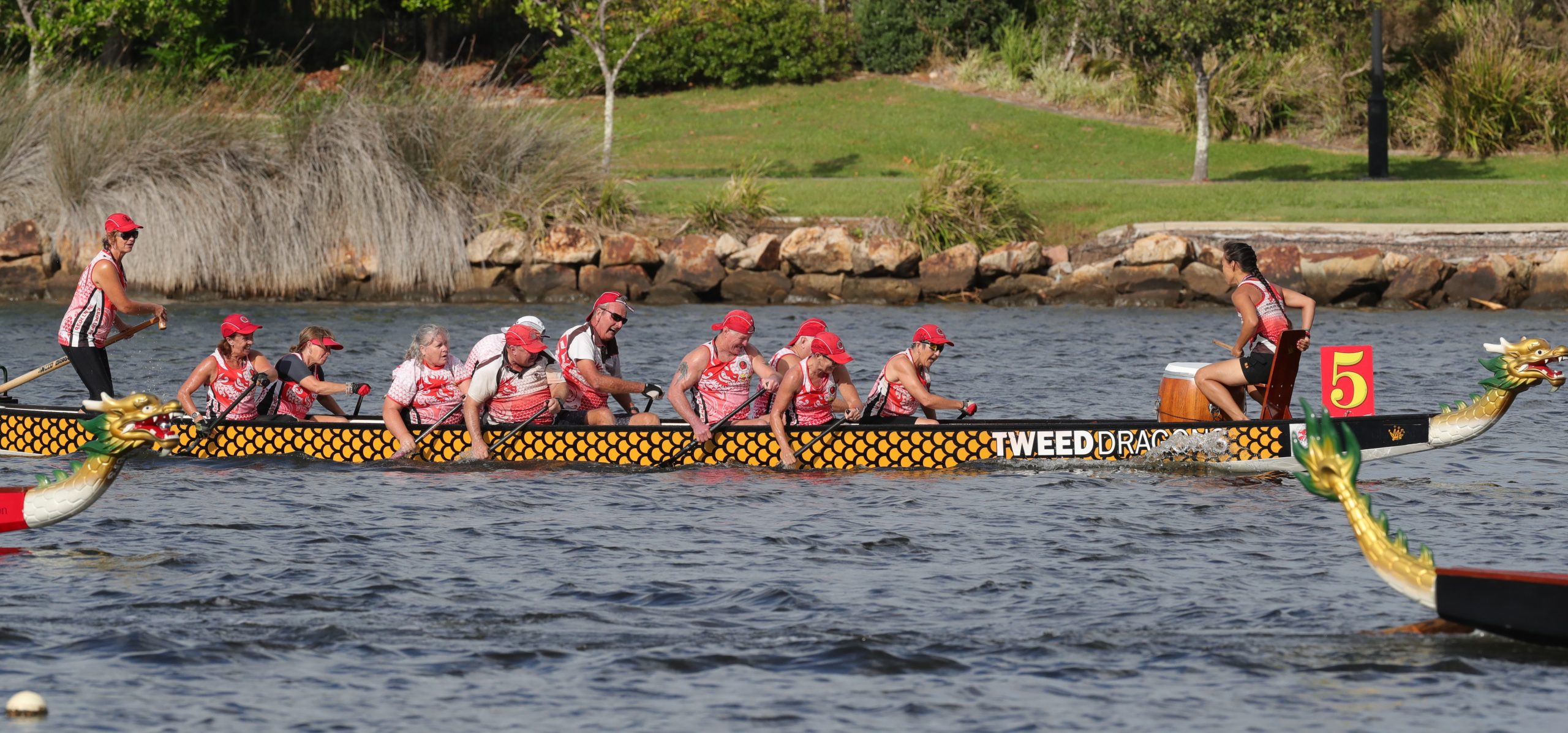 Membership – New and Renewal
Membership to Redcliffe Red Dragons (RRD) Dragon Boat Club requires payment to Redcliffe Red Dragons and Dragon Boat Queensland. All membership payments are renewed each financial year.
1st July 2022 to 30th June 2023
Membership fees consist of two components:   DBQ Paddler Levy and Club Fee
DBQ LEVY: 
Adult   $90    18-24 years  $60    Junior   $36
CLUB FEES:
Sports $150
Affiliated/ Other Water Sports     $112.50
Junior   $75
(Juniors are 8-17 years of age at time of joining)
 1. Dragon Boat Queensland membership fees are to be paid via the Revolutionise Sports website. Login via the following link
https://www.revolutionise.com.au/reddragons/registration/

 2. Redcliffe Dragon Boat Club members will be advised fees to be paid via email. These fees can be paid via received invoice or into the following Club's bank account:
ACCOUNT NAME:         Red Dragons
BSB:                               034 059
ACCOUNT NO.:               236523
REFERENCE:    Surname & First Name Initial/FEES
Payment can also be made by credit card via Club EFTPOS machine. See Team Registrar for further details
The National Code of Behaviour and the Redcliffe Red Dragon Boat Club Inc Memberhip Application Form 2022-2023 are available for download FORMS  
NOTE:  Please ensure that completed membership forms are handed to Club Team Registrar
All members have previously been sent login details for both Club and RevSports website by email. If you did not receive this information or  have forgotten your login details please contact  redcliffedragons@gmail.com
If you have any other queries regarding your membership renewal please contact  redcliffedragons@gmail.com
COVID-19 (Coronavirus) Update
Redcliffe Red Dragons takes its responsibilities to its members and community seriously.  As we carefully monitor and abide by the current Covid19 (Coronavirus) rules and regulations, we are actively taking steps to ensure the safety of our members and their families as well as the wider community.
Please see below links for both the Dragon Boat Queensland (DBQ) Covid19 Safe Plan and the club's Covid19 Safe Plan for Dragon Boating.
Membership Fees cover:
DBQ registration- which includes membership to DBQ,  limited accident insurance and public liability, boat hull insurance, use of club boats, paddles, life jackets, coaching and training instruction.
This membership gives you the opportunity to train up to three times per week and to compete as part of the team at club regattas, State titles and National Titles (separate entry fees are payable to attend regattas)  Regatta Fees: usually $15 per person
We have social and recreational paddling sessions which suit those paddlers who would like to participate in our unique water sports to develop and maintain their fitness without the rigors of training for competition as well as having fun while doing so. Recreational paddlers are welcome to join in the more intense competition training sessions if they desire to do so.
If you want to try Dragon Boating and become part of our happy Redcliffe Red Dragons 'family', come and join us. Our training sessions are 6.30pm-7.30pm on Monday nights, 6.00pm-7.00pm on Wednesday nights and 7.00am-8.30am/9.00am on Saturday mornings. New paddlers are advised to attend their first session on Saturday.  For more details regarding training please click here.
So come and give it a try as we are a very social and friendly bunch. After attending three (3) FREE training sessions, you can then decide whether you would like to continue with the sport.
It should be a big YES!